Spring 2014 Ready-To-Wear: Christian Siriano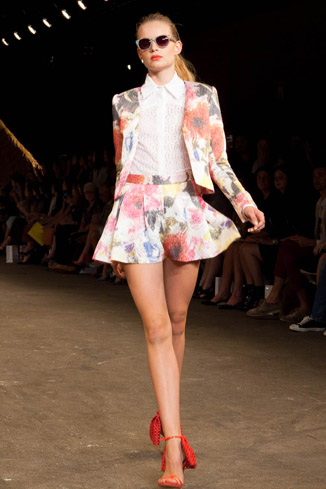 1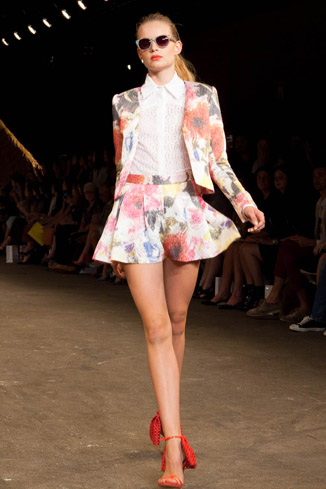 2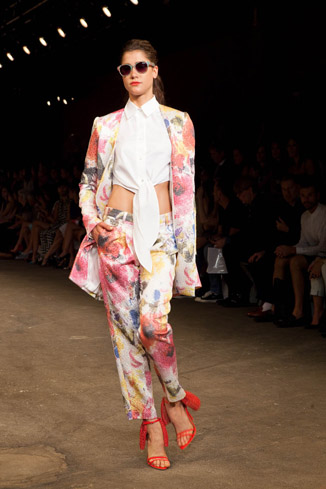 3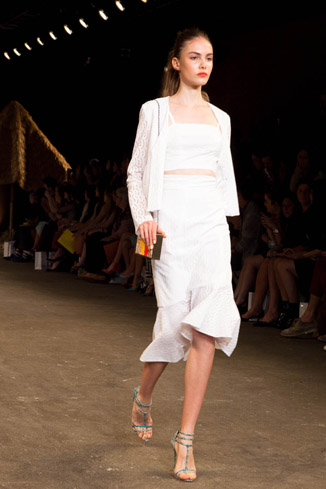 4
5
6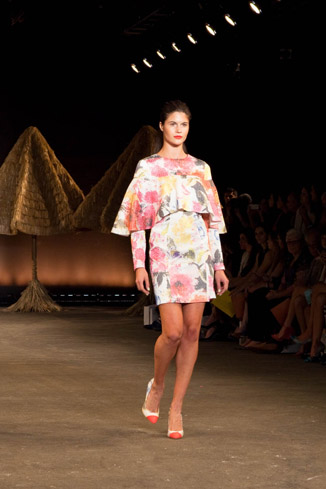 7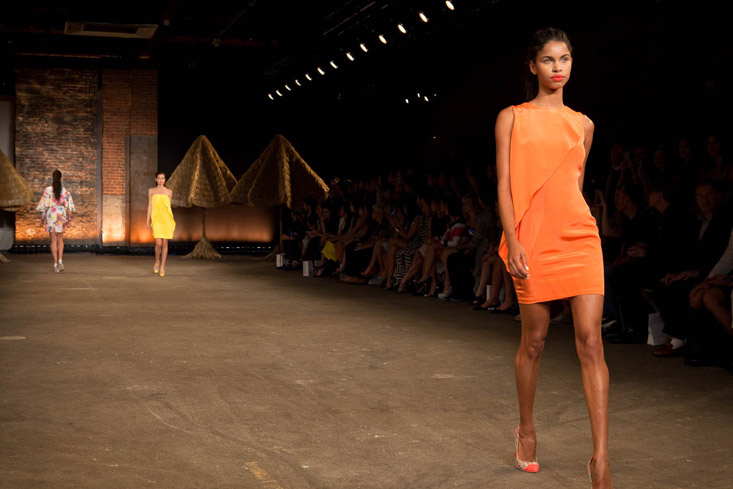 8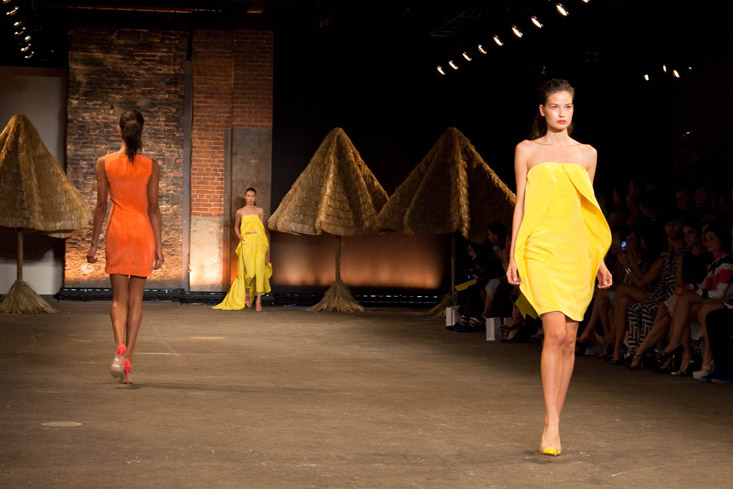 9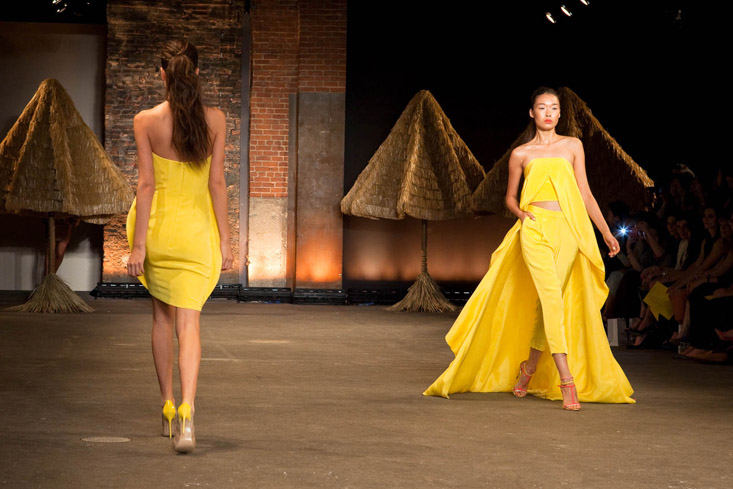 10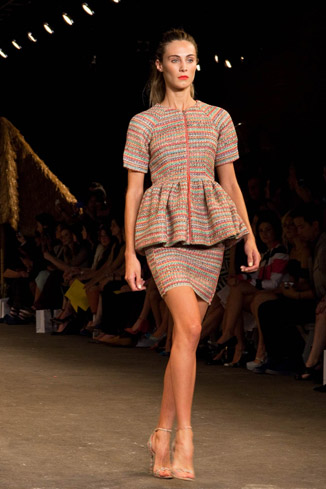 11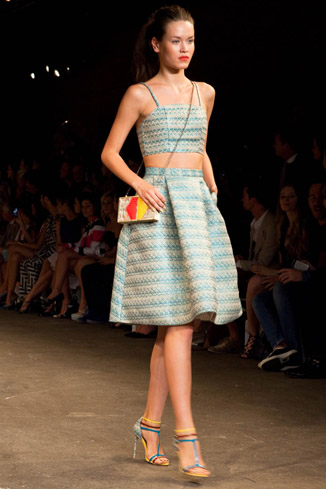 12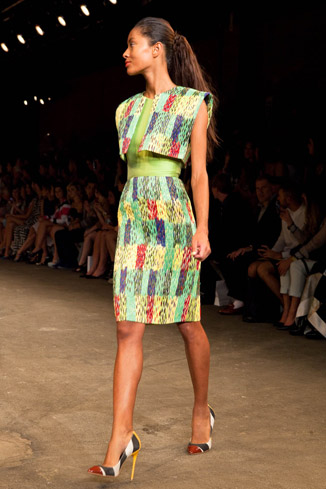 13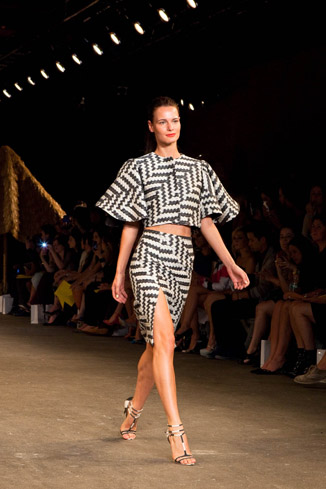 14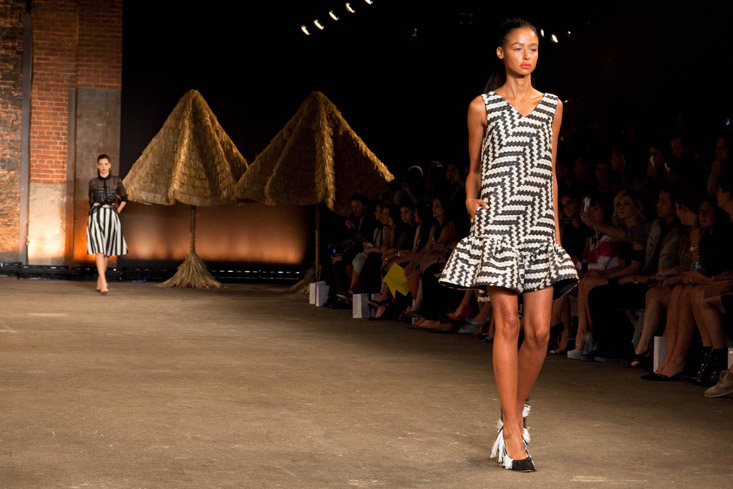 15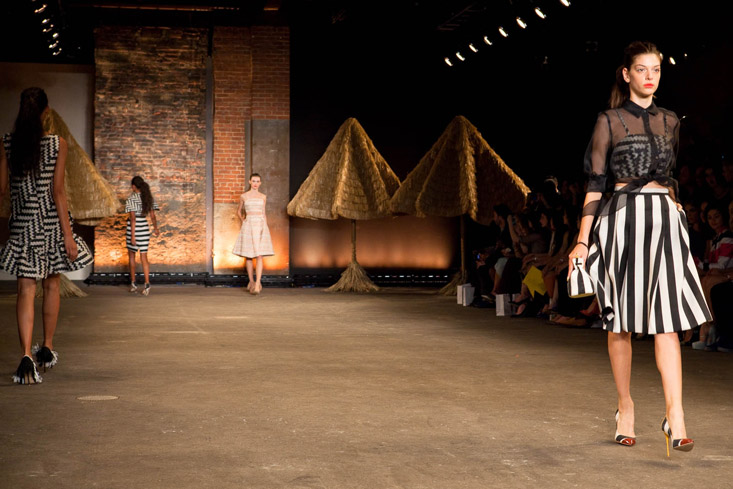 16
17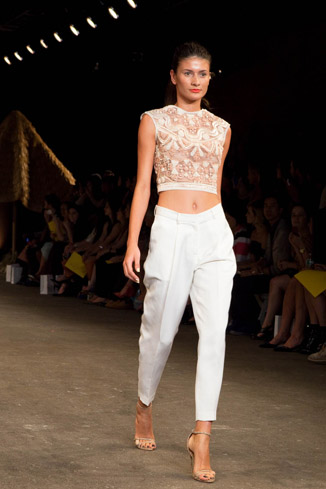 18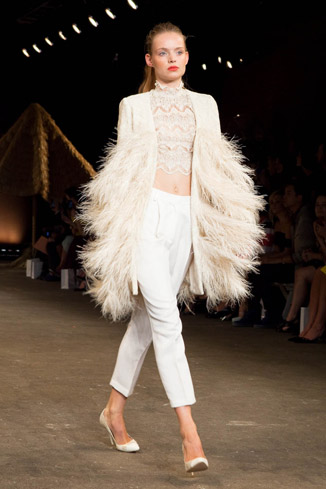 19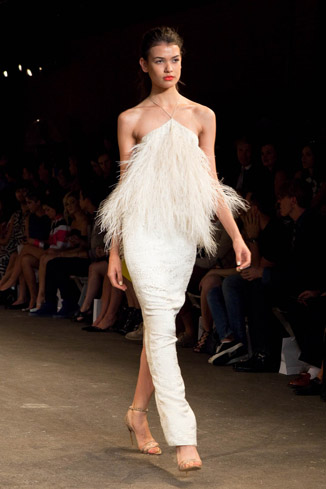 20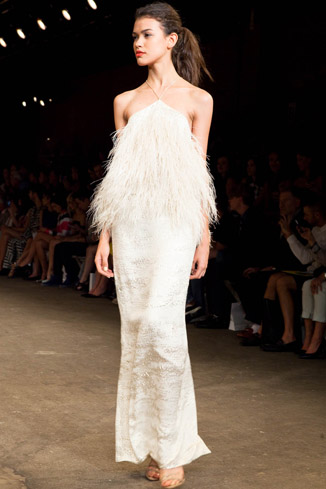 21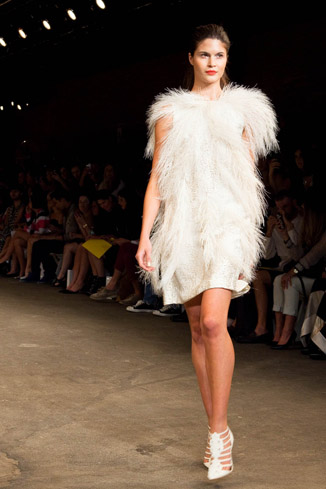 22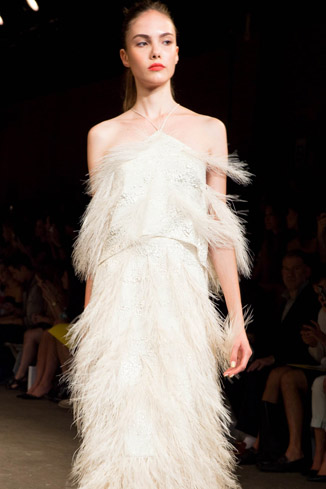 23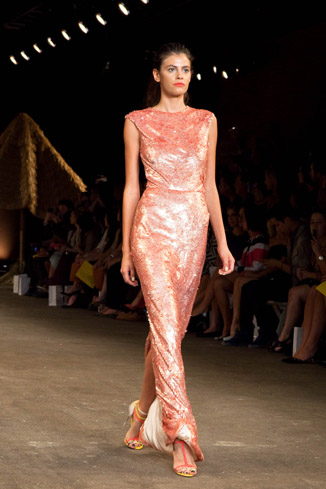 24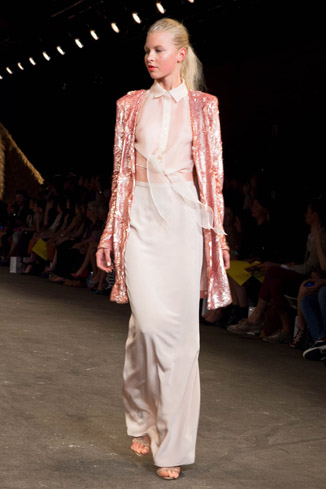 25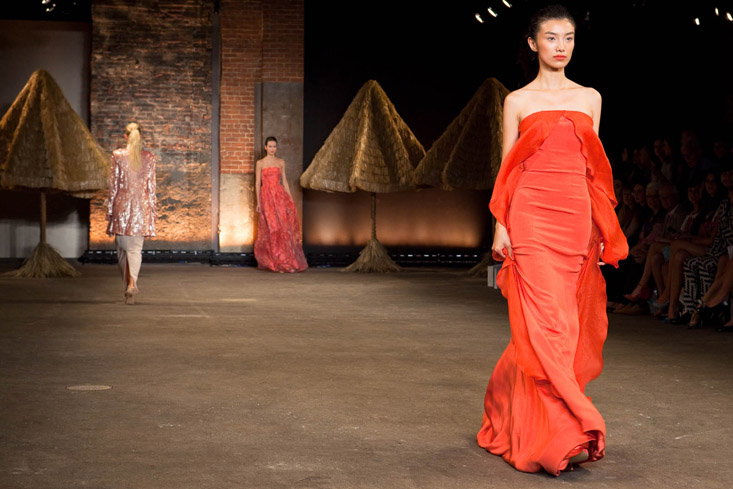 26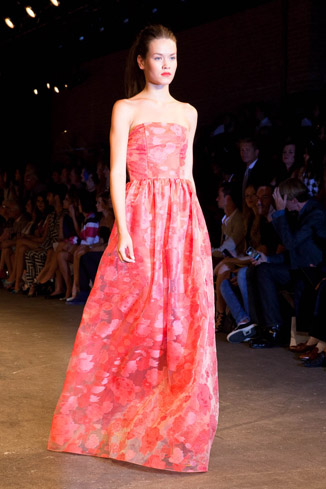 27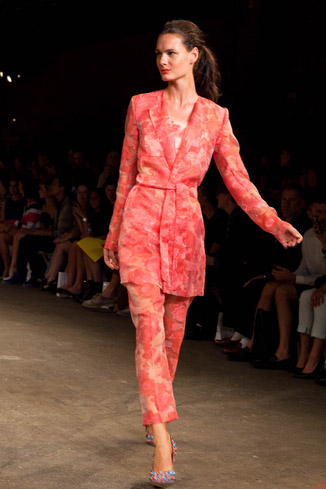 28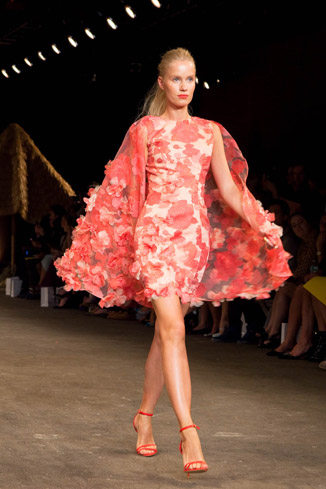 29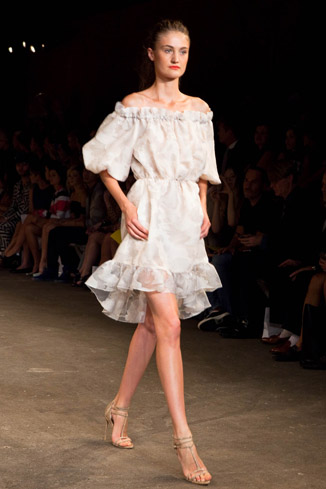 30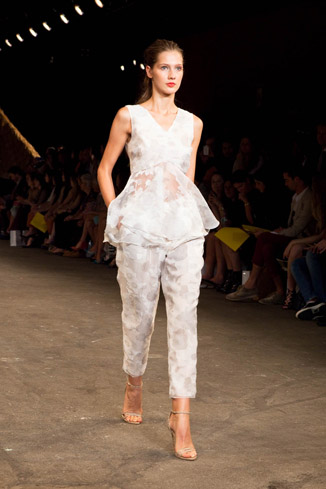 31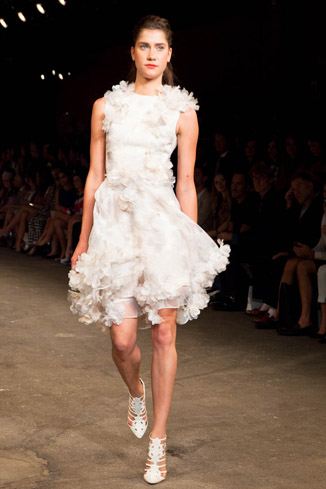 32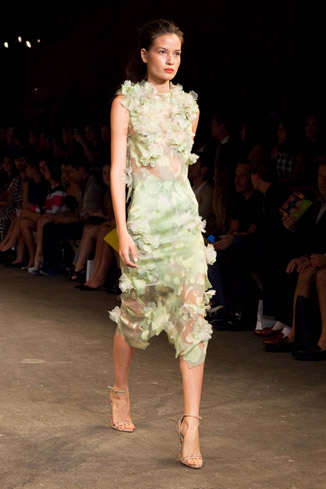 33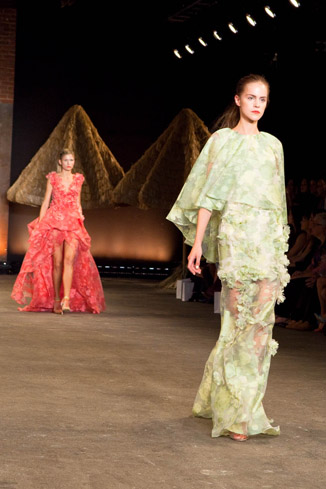 34
35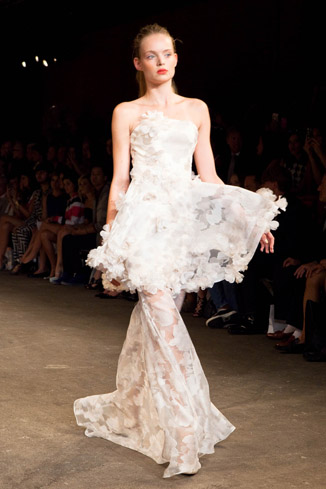 36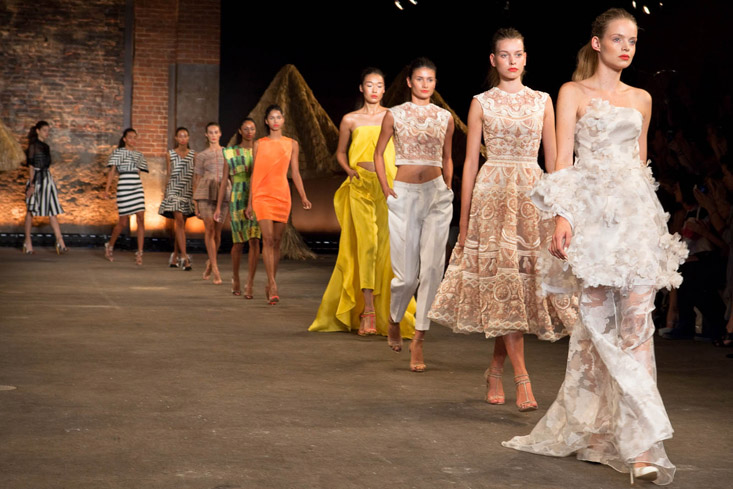 37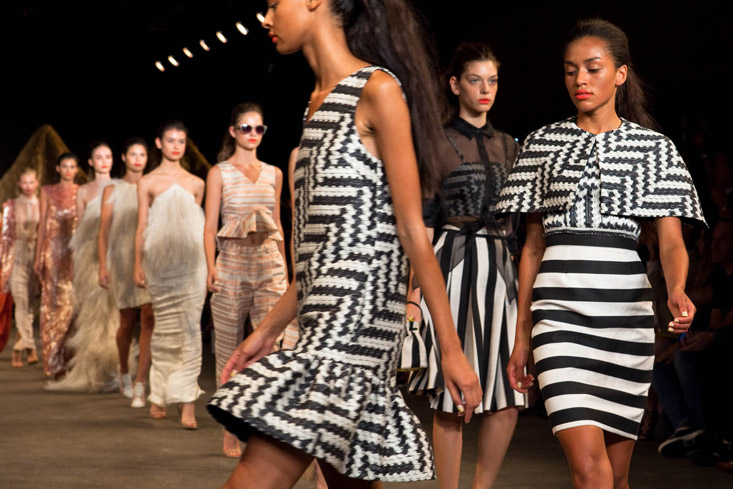 38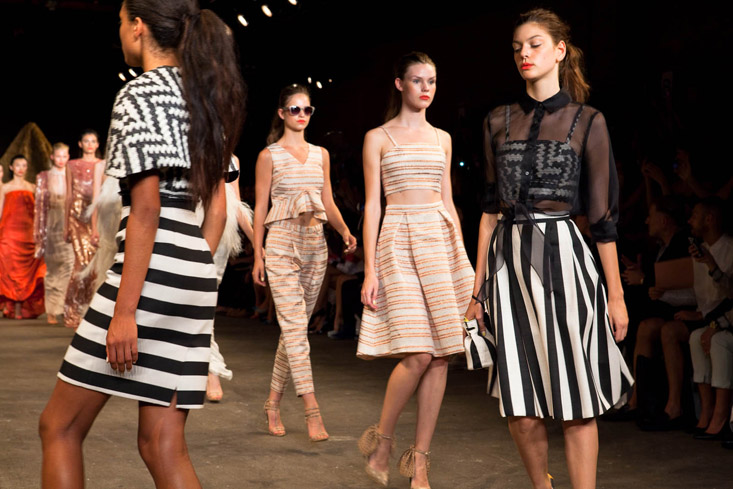 39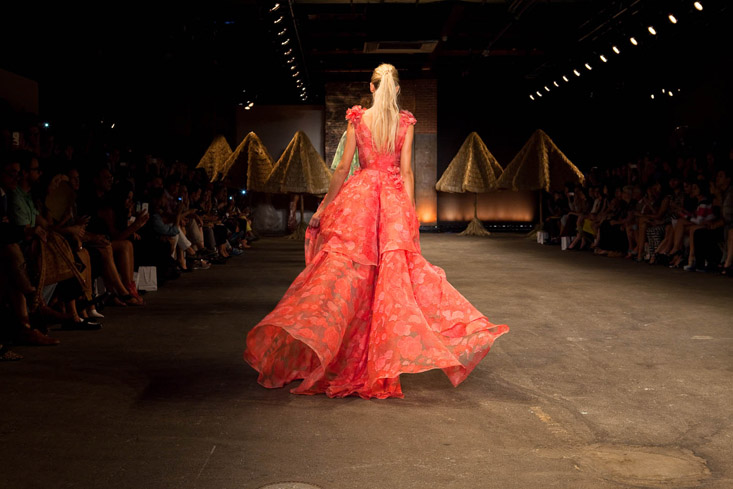 40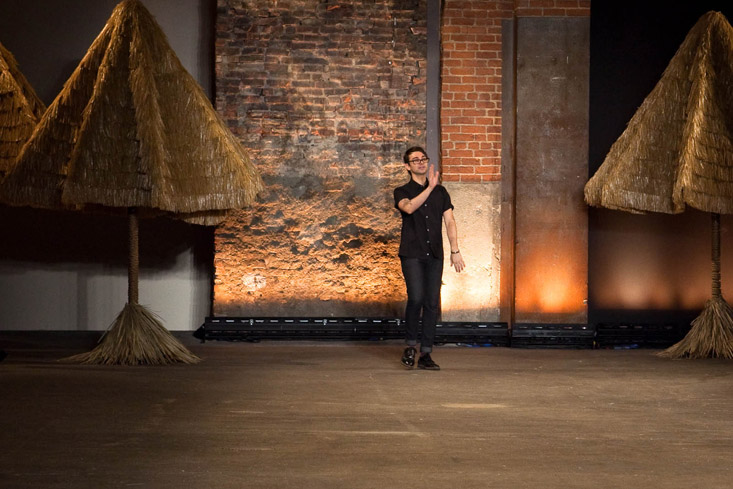 Spring 2014 Ready-To-Wear: Christian Siriano
Photographed by Amaris Granado.
Christian Siriano was made famous by his win on the fourth season of BRAVO's "Project Runway," almost as much for his personality as his designs. Lucky for fashion lovers, his latest looks for the Spring/Summer 2014 shows both a design prowess and a personality that is often over the top, but always in the most beautiful way.
His runway brought the island feel to New York, with straw cabanas and golden lighting to showcase his gorgeous line of women's separates and dresses for spring. Opening with light florals and bright whites, and finishing with bold colors and stripes, this line had something for everyone. The white styles almost seemed to be homage to Siriano's sought-after bridal lines, complete with feathers, lace, and jeweled detailing. The highlight, however, were the final gowns with delicate floral appliqués that gave an updated twist to the expected spring pattern. Perfect for a cruise or the streets of an urban jungle, this line will put the spring in your step.