Keith Barraclough Photography
---
Keith Barraclough | http://keithbarraclough.com
73 pageviews | Photographers | 2014/02/23 | 0 review(s)
Keith Barraclough's career as a fashion, advertising and editorial photographer has spanned more than twenty years, first in Washington, D.C. and since 2009, in SoHo, Manhattan.
Professional and personable, Keith is able to think creatively on his feet and collaborate with a wide range of clients and subjects in a fast-paced, high pressure environment.
His clients include Animal Planet, Discovery Channel, PricewaterhouseCoopers, Seleni House Foundation, and National Geographic.
122 Spring Street, New York, NY 10012, United States
Phone: 212-219-1610
Gallery (1)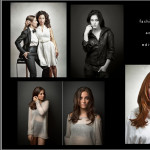 Alexa: 13488151 | Google PageRank:
Quick Contact/Application